In moments of crisis, people often turn to faith for strength and hope. Anyone should be able to talk about their wishes through the end of life and have those wishes be understood and respected. Faith can play an important role in how we frame these conversations according to our values and beliefs, what matters most to us in life, and our choice of care. Faith gives us the language to grapple with the concepts of living life to the fullest despite our mortality.
Our work is grounded in stories, as are teachings from faith traditions and communities. We have compiled a list of book recommendations from chaplains and divinity school graduate students as invitations to meditate on what matters most to you and inspire conversations with the people who matter to you. For more book recommendations, see our related blog posts, 10 Must Reads About Death and End-Of-Life Care and 12 Additional Must Read Books About Death and End-of-Life Care.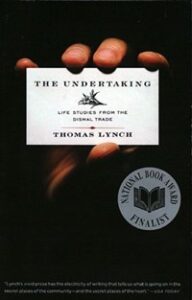 The Undertaking
by Thomas Lynch
"Whatever's there to feel, feel it – the riddance, the relief, the fright and freedom, the fear of forgetting, the dull ache of your own mortality. Get with someone you can trust with tears, with anger, and wonderment and utter silence. Get that part done – the sooner the better. The only way around these things is through them."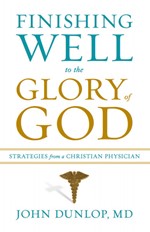 Finishing Well to the Glory of God: Strategies from a Christian Physician
by John Dunlop MD
"One thing I have learned is that dying well is rarely a coincidence. Rather it results from choices made throughout life. After all, dying well is nothing more than living well right up till the end. Deliberate planning for our final days is not a priority of our culture. But we need it today more than ever."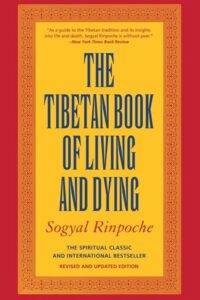 Tibetan Book of the Dead
by Sogyal Rinpoche
"Planning for the future is like going fishing in a dry gulch; Nothing ever works out as you wanted, so give up all your schemes and ambitions. If you have got to think about something— Make it the uncertainty of the hour of your death."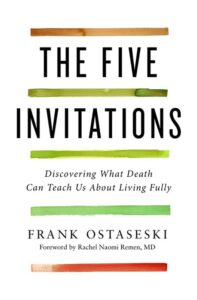 The Five Invitations: Discovering What Death Can Teach Us About Living Fully
by Frank Ostaseski
"Life and death are a package deal. They cannot be pulled apart and we cannot truly live unless we are aware of death. The Five Invitations is an exhilarating meditation on the meaning of life and how maintaining and ever-present consciousness of death can bring us closer to our truest selves."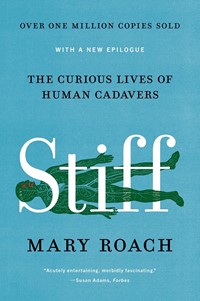 Stiff: The Curious Lives of Human Cadavers
by Mary Roach
"Death. It doesn't have to be boring."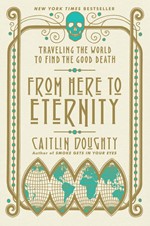 From Here to Eternity: Travelling the World to Find the Good Death
by Caitlin Doughty
"Why do we refuse to have these conversations, asking our family and friends what they want done with their body when they die? Our avoidance is self-defeating. By dodging the talk about our inevitable end, we put both our pocketbooks and our ability to mourn at risk."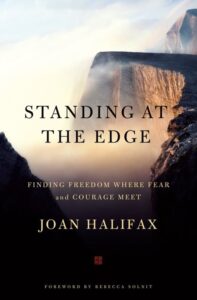 Standing at the Edge
by Joan Halifax
"The way out of the storm and mud of suffering, the way back to freedom on the high edge of strength and courage, is through the power of compassion."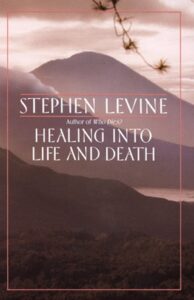 Healing Into Life and Death
by Stephen Levine
"Healing comes not from being loving but from being itself. It is not a case of being clear but of clear being. This healing is not about anything else but being itself. Nothing separate, no edges, nothing to limit healing. Entering, in moments, the realm of pure being, the gateless gate swings open — beyond life and death, our original face shines back at us."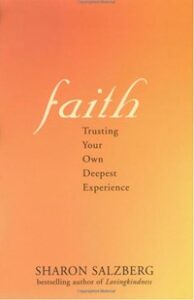 Faith: Trusting Your Own Deepest Experience
by Sharon Salzberg
"Faith is about opening up and making room for even the most painful experiences, the ones where we 'take apart the chord' of our suffering to find notes of horror, desolation, and piercing fear. If I could be willing to make room for my aching numbness, and the river of grief it covered, allowing it, even trusting it, I would be acting in faith. Perhaps this is how suffering leads to faith. In times of great struggle, when there is nothing else to rely on and nowhere else to go, maybe it is the return to the moment that is the act of faith. From that point, openness to possibility can arise, willingness to see what will happen, patience, endeavor, strength, and courage. Moment by moment, we can find our way through."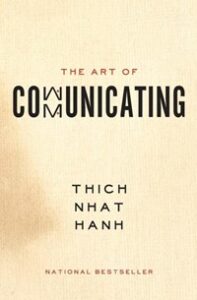 The Art of Communicating
by Thich Nhat Hanh
"How do we say what we truly mean? How can we learn to listen with compassion and understanding? How do we find true connection with one another? Communication fuels the ties that bind, whether in relationships, business, or everyday interactions. Drawing on his experience working with couples, families, colleagues and even on international conflict, the world's most famous monk has created a simple guide to communicating with yourself, others and the world."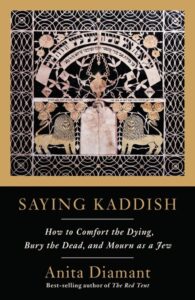 Saying Kaddish: How to Comfort the Dying, Bury the Dead, and Mourn as a Jew
by Anita Diamant
"Still, grief is an inescapable fact of humanness—life the opposable thumb, or laughter. We have no choice: if we live long enough, we are bound to lose people we love. But we do have choices in how we prepare for death and how we grieve."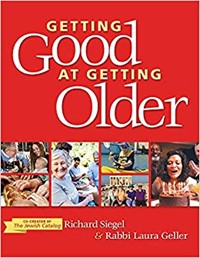 Getting Good at Getting Older
by Richard Siegel & Rabbi Laura Geller
"We aren't young anymore. But we are still revolutionary. We are confronting and challenging assumptions about aging, by living longer, being more active than our parents and grandparents, and simply doing things differently. And in the process, we are changing the way the world sees older people."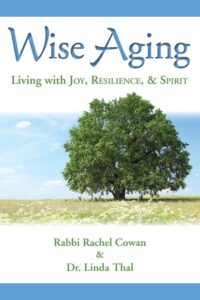 Wise Aging: Living with Joy, Resilience, & Spirit
by Rachel Cowan and Linda Thal
"We cannot grow older alone. Not if we want to do it well. The good news is that what is true for us is true for other. When we share stories with others, we realize that our personal story is deeply connected to larger narratives…We can create a wise aging for ourselves and for those around us—an aging that is dignified, supported, and as full of meaning as possible."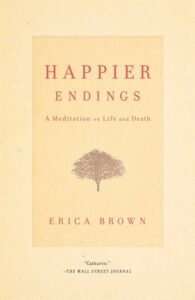 Happier Endings: A Meditation On Life And Death
by Erica Brown
"The more emotionally generous we are with words, affection and regrets, the easier it will be to control the fear. We can achieve happier endings."
This list is by no means exhaustive and we recognize that we haven't included all faith traditions, so please help us to add on to the above. . What are your favorite faith-based books about life, death, and everything in between?  Add your suggestions below.
Want to keep connected to The Conversation Project? Sign-up for our newsletter(s), follow us on social media (Twitter, Facebook, Instagram), download our conversation starter resources and feel free to reach us at ConversationProject@ihi.org.
One Response