When we produced our original blog, 10 must read books about death and end-of-life care (for example Atul Gawande's Being Mortal) over three years ago, we realized that the universality of the concept of death knits us all together. Whether it be a Haitian laureate living in New York, tending to her dying mother; an Indian-American physician grappling with what it means to be mortal; or a woman who strives to ensure her terminally ill husband's end-of-life wishes are honored, the fact of the matter is that death and dying is an experience that touches us all. Anybody—no matter their context, background or identity—can offer a narrative about how people engage with the concepts of living life to the fullest in light of their mortality.
Writers from all walks of life continue to lead their readers to mingle with death—get to know it from a distance. They urge readers to familiarize themselves with their inevitable acquaintance (so to speak). Below is a list of books that our audience has recommended to us. Each book, written through vastly different lenses, offers the idea that by confronting death, we all will be more likely to live life with a little bit more intention.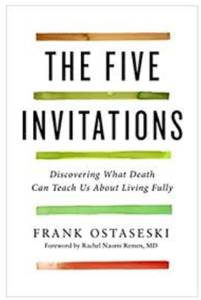 The Five Invitations: Discovering What Death Can Teach Us About Living by Frank Ostaseski
"We can harness the awareness of death to appreciate the fact that we are alive, to encourage self-exploration, to clarify our values, to find meaning, and to generate positive action. It is the impermanence of life that gives us perspective. As we come in contact with life's precarious nature, we also come to appreciate its preciousness. Then we don't want to waste a minute. We want to enter our lives fully and use them in a responsible way. Death is a good companion on the road to living well and dying without regret."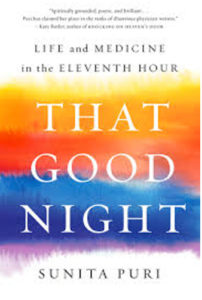 That Good Night: Life and Medicine in the Eleventh Hour by Sunita Puri
"What if I regarded my own death with reverence instead of fear? I wondered. Or, even more radically, what if I had some sort of gratitude for the transience of my life? Would it change what I worried and cared about? Wasn't it necessary to think about this when I was in the midst of building a life? Or rather, living my life? And the more I thought about mortality and what it had come to mean to others and what I thought it meant to me, I realized that life was simultaneously so vast and so small."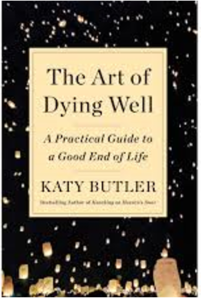 The Art of Dying Well by Katy Butler
"If there was one silver lining in my father's difficult, medically-prolonged decline, it is this: It showed me the havoc dementia can wreak not only on the life of the afflicted person, but on family caregivers. And it encouraged me to think more explicitly about my values and the peculiar moral and medical challenges posed by dementia."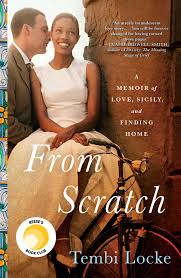 From Scratch by Tembi Locke
"'I want you to know love someday. Another love. Your love is too beautiful not to share.' He said it with ease, not a trace of distress or ambivalence. As if it were the most natural thing for a husband to say to a wife. 'I want you to live your life.'"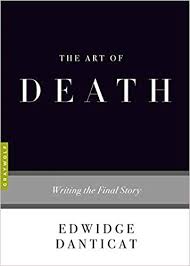 The Art of Death by Edwidge Danticat
"She wanted something in between, just enough time to put her affairs in order and get a few things off her chest. She got her wish. Not everyone gets theirs."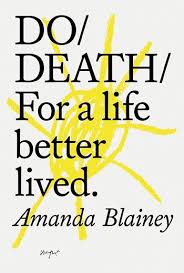 Do Death by Amanda Blainey
"We could be more authentic, be more true to ourselves, take more risks, spend more time with family, make ourselves happier, be more compassionate."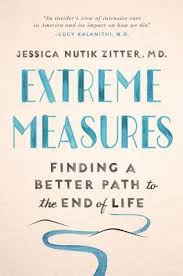 Extreme Measures by Jessica Zitter

"It makes no sense to scoop people out of the river when we could go upstream and prevent them from falling in in the first place. The ICU is not the place for these conversations to begin, and yet that is where they are often happening, if they do at all."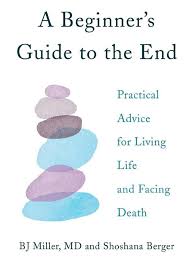 A Beginner's Guide to the End: Practical Advice for Living Life and Facing Death by BJ Miller  and Shoshana Berger
"There is nothing wrong with you for dying…Our ultimate purpose here isn't so much to help you die as it is to free up as much life as possible until you do."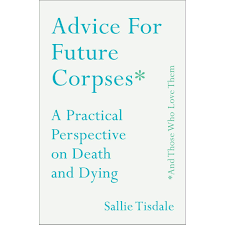 Advice for Future Corpses by Sallie Tisdale
"…forgot that I would get old and lose the power that seemed entirely part of me, the power that allowed me to be busy and productive, rear three children, write books in the evening, and still get up and go to work."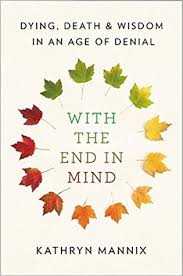 With the End in Mind by Kathryn Mannix
"There are only two days with fewer than twenty-four hours in each lifetime, sitting like bookmarks astride our lives; one is celebrated every year, yet it is the other that makes us see living as precious."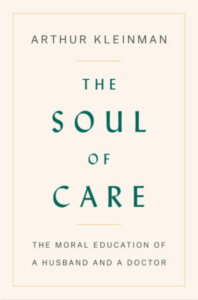 The Soul of Care: The Moral Education of a Husband and a Doctor by Arthur Kleinman
"The problem, as some suggest, is not that we fail to quantify these experiences [of caring], but that they cannot be quantified, because they are essential human interaction, the soul of what health care is."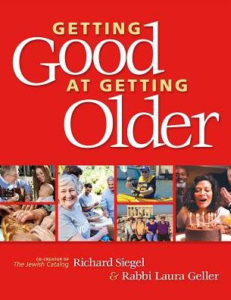 Getting Good at Getting Older by Richard Siegel & Rabbi Laura Geller
"We aren't young anymore. But we are still revolutionary. We are confronting and challenging assumptions about aging, by living longer, being more active than our parents and grandparents, and simply doing things differently. And in the process, we are changing the way the world sees older people. ."
This list is by no means exhaustive! Comment some of your favorite books below about life, death and everything in between!
Want to keep connected to The Conversation Project? Sign-up for our newsletter(s), follow us on social media (Twitter, Facebook), download our conversation starter resources and feel free to reach us at ConversationProject@ihi.org.
20 Responses