Ah, the beach. What could be better than the beach in summertime? The beach with family, friends, and good conversations.
I grew up going to the Jersey shore every summer to spend time with my aunt and cousins. Those visits were some of the best memories I have from childhood. The beach to me symbolizes the best of times, fun, unending laughter, adventure, and total relaxation. It's my safe space.
Last year was no different. I had driven up from the hot and humid Washington, DC-area to first spend time with my aunt, sister and cousins at my aunt's home. I then met up with college friends.
My college field hockey team, while spread out all over the country (and sometimes all over the globe) makes time to reunite one weekend a year at the Jersey shore for the past 12 years. As I looked around at my circle of friends all in beach chairs, I realized that five of us (all between the ages of 45 and 49) lost one or both parents (unexpectedly and way too soon) over the last several years. Each of us had stories, both positive and devastating, to share about end of life.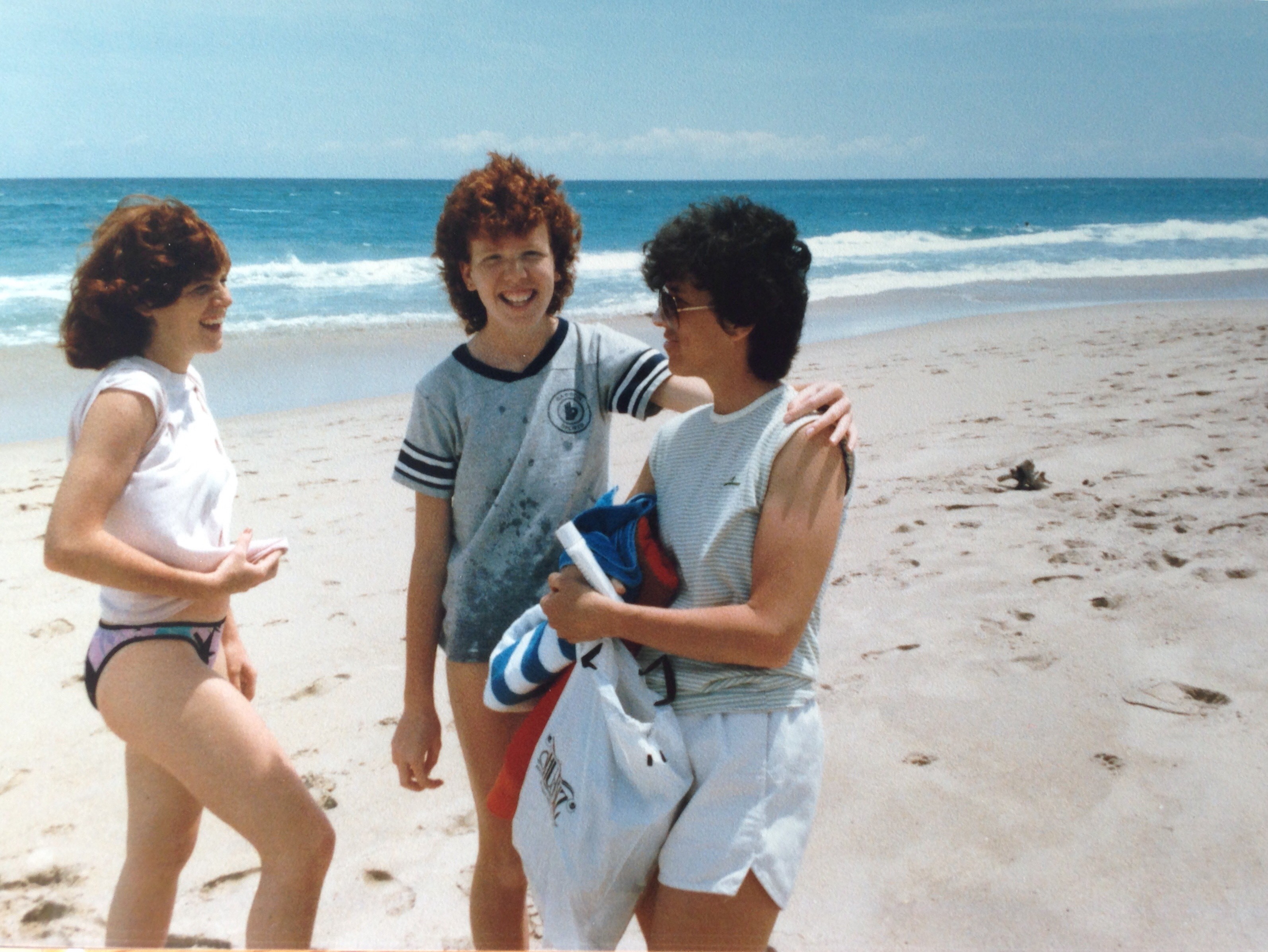 As we stood on the beach, I spoke more intimately with one of my friends about our different experiences, about how having conversations with our parents, spouses, and siblings can make the world of a difference in understanding wishes and respecting them when the time comes. I was fortunate to have multiple conversations with my mom about what mattered most to her.
My friend Courtney (not her real name) wasn't as lucky as I was. She told me that while her mom was at home with hospice care — where she wanted to spend her final days after her battle with cancer — there was still conflict in the family. All of her wishes were not known to all of her children.
Courtney knew what type of comfort care her mom wanted in her final days. Her mom did not wish to be so medicated that she wasn't aware of her surroundings. Some of Courtney's siblings didn't realize this. They didn't want their mom to be in pain — it was hard to see her like that — so they asked for more pain relief, despite Courtney's urging. It made an already challenging and emotional situation more difficult. Courtney recounted how hard it was not to have everyone on the same page during those last days, and how she saw their mom hiding pills under her tongue so she didn't have to take them.
As I sat on the beach that day — sand between my toes, with my best friends from college at my side — I thought of how conversations about how we want to live at the end of our lives can and should happen whenever the opportunity arises. We should talk with those we care about where we feel comfortable and safe. We can have these discussions as often as we need them to make sure we are heard and listened to.
I thank my mom for giving me the gift of having these conversations with my family before it was too late and for making it okay to have these conversations anytime, anyplace, and often. Life is about living and dying well. It's awesome if you can share how you want to live your last days when the time comes with a beer in hand, kids squealing in delight as they boogie board on the crashing waves, in a completely relaxing space with those that need to hear it the most.
One Response