The death of my father ten years ago, when I was 34 and he was 59, was the most wrenching and life-changing process I had ever experienced.  Amazing how death happens to everyone, to every family, it's happening every second to someone somewhere, and yet, when it happens to you it can feel so utterly shocking, as if the world is not just ending, but has, in fact, ended.  My father was headstrong, devoted, compassionate, vibrant, exacting, wonderful.  He was central to my life.  He was too young.  He fought so hard to stay here with us.  He suffered terribly.  A "one in a million" rare cancer ate his skin, so messy, so visible.  As his body betrayed him, he transcended it, living almost purely out of his mind and heart, and people would come and sit by his hospital bed in the living room, week after week, to read and talk with him, drawn by that transcendence, drawn to that rare opportunity to connect with a powerful spirit.  A spirit distilled by sheer will and love in equal measure.  Funny how the only way I can describe him then is spiritual, since he was at the same time so profoundly not religious.  I was able to spend a lot of time with him as he progressed through the illness, to be with him as he suffered, to talk, to watch movies together, to read, to talk and talk and talk together, oh how I miss being able to talk to my dad!  But I was not able to talk about death.  And he did not go there with me either.  The death was hard.  It did not happen at home.  I was unprepared.  I was so angry I yelled so loudly I had to go outside for fear of shaking everything off the walls.
When my dear friend and colleague Juli asked me to direct this film about her family dealing with how to care for her grandparents, I knew that we would be exploring the fascinating organism that a family is as it is faced with challenges.  But I did not know that I would find in Juli's 89 year-old grandmother Philomena "Phyllis" a woman who is just as headstrong as my father, who says what she thinks as my father did (often to the discomfort of my mother!), and who is, as he was, a force to be reckoned with.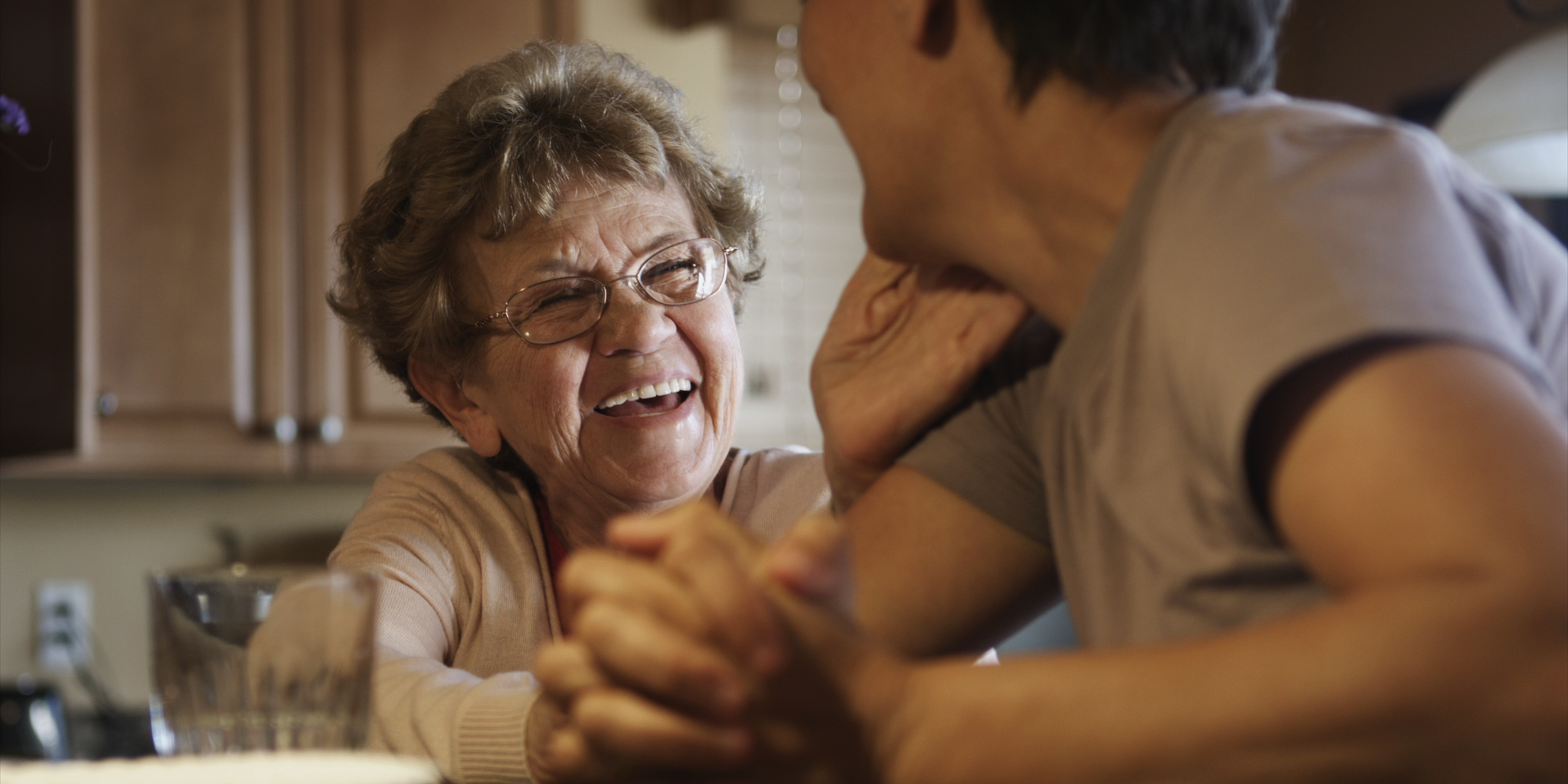 But what was wonderfully new was to discover her particular grouchy, sweet, laughing brilliance, and what she has to teach us.  I came to feel that this 4' 10" woman with a fourth grade education brought a kind of emotional-spiritual intelligence as the matriarch of her family to lead them in a process of saying goodbye.  I think she saw, in fact, that sometimes the best way to say "I love you" is to say "goodbye."  Together with her husband and her family, she makes a very tough and bold decision, looking death in the eye as much as she squarely can, given its shifty inconceivable inevitability.  I was impressed with this strength, and am inspired to find that strength in me now.
After we finished making Nine To Ninety, and began showing it to audiences, Juli and I noticed that it left people in a very strong emotional place, and we felt a responsibility to connect people with a way of processing some of that energy.  We started looking for resources to help families who are dealing with end-of-life issues, and we quickly came across The Conversation Project.  Juli and her family recently went through the The Starter Kit together and I'm working my way through it now myself.  Through the process of being with Phyllis and her extraordinary family, of making the film and now of connecting with audiences around the country going through their own stories, I find I am myself becoming less afraid of talking about end-of-life, dying and death.  It's part of loving.
NINE TO NINETY airs on PBS January-February 2016 and online through February 1, 2016.
A VERACITY PRODUCTIONS PICTURE, NINE TO NINETY IS A CO-PRODUCTION OF NINE TO NINETY, LLC AND THE INDEPENDENT TELEVISION SERVICE (ITVS) WITH FUNDING PROVIDED BY THE CORPORATION FOR PUBLIC BROADCASTING (CBP). SUPPORT FOR OUTREACH AND ENGAGEMENT WITH THE FILM PROVIDED BY THE FLEDGLING FUND. ALICIA DWYER WORKS AND LIVES IN LOS ANGELES AND MEXICO.
Comments are closed.