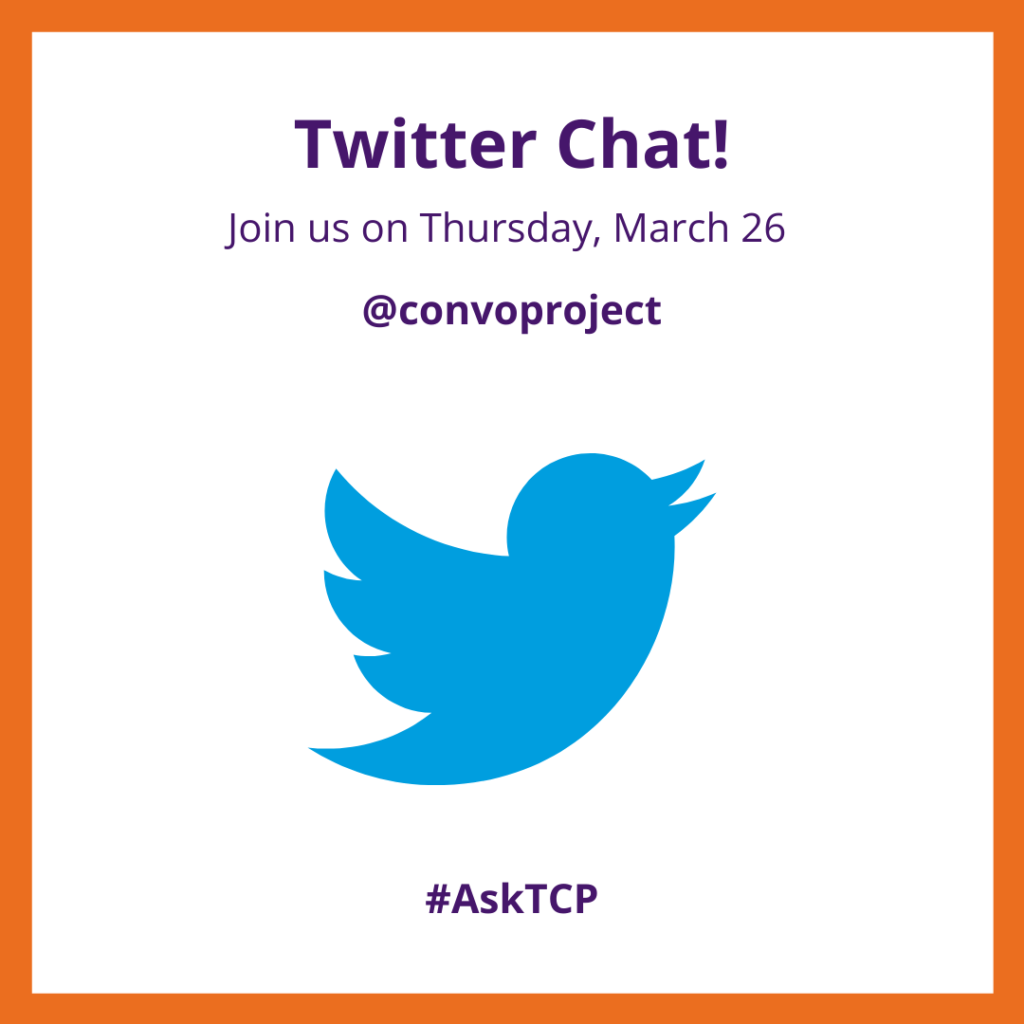 Topic: Supporting Family Caregivers in Current Times of Stress.
Thursday, March 26, 2020 | 3:30-4:30 PM EDT
In these unprecedented times, supporting family caregivers to relieve stress is top of mind to many. We've revised our upcoming Twitter chat to broaden our discussion to how TCP community champions can support those who are caring for families/loved ones during in this current climate of COVID-19. Join The Conversation Project (@convoproject) for our very first Twitter Chat using #AskTCP!
Click here for more information on what we'll be chatting about.