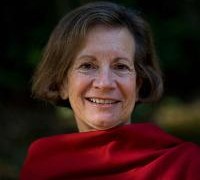 "Each experience was horrific in its own unique way, but despite the differences each left me better prepared for the next."
~Phyllis Segal
Phyllis Segal
Advisor to The Conversation Project
Beginning in my late 50's I started learning about death and dying the hard way — being deeply involved during the fatal illnesses of my mother, mother-in-law and then husband.  Each experience was horrific in its own unique way, but despite the differences each left me better prepared for the next.  I don't recall ever signing-up to take this crash course, but it did make me better prepared when my father died a few years later.  By that time I at least understood the meaning and value of palliative care, hospice, grasping reality, and other things about the end of life and saying goodbye.
While experience may be the best teacher, I'm not convinced it is the only way to learn about this inevitable stage of life — and wish it wasn't my only teacher.   Which is what brought me to The Conversation Project, and gives me hope that it can make a difference for our collective future.
Phyllis Segal is a vice president at Civic Ventures, a nonprofit think tank on boomers, work and social purpose. At Civic Ventures she leads programs aimed at understanding and expanding encore careers as an important source of talent to meet society's most pressing needs. This work builds upon Segal's extensive experience in the nonprofit and public sectors – leading organizations, advocating for social justice, teaching and practicing law. She is also a trustee of the John F. Kennedy Library Foundation and co-founder of the Eli J. Segal Citizen Leadership Program at Brandeis University. In her prior public service, Segal was Chair of the Federal Labor Relations Authority and Deputy Attorney General of the Commonwealth of Massachusetts.