New to The Conversation Project? Here's a list of tools to help you get started! From media coverage to Conversation Starter Kits, we've compiled these resources to give you an overview of our initiative, and to provide you and your loved ones with the tools to engage in meaningful discussion about your wishes for end-of-life care. For additional free tools and resources to use, check out our Get Involved page.
Click here to download a brand new guide specific to COVID-19. With the generous support from the Cambia Health Foundation, The Conversation Project and Ariadne Labs teamed up to create this new tool to help people take action and be prepared. We can't control how this pandemic plays out. But we can control who speaks for us if we're unable to speak for ourselves, and we can take the time to make sure they know what matters most to us. Have this conversation today.
---
The "What Matters to Me" Workbook was jointly created by Ariadne Labs and The Conversation Project to help people with a serious illness think through and talk about what matters most to them – to make sure they get the care they want.
After completing the Workbook and talking it over with someone close to you, the next step is to talk with your health care team (doctor, nurse, social worker, etc.) so they understand what's most important to you. See our How To Talk To Your Doctor guide for useful advice.
To access the new "What Matters to Me" Workbook, click here.
Note: The Workbook is based on expert opinion and is currently undergoing testing with patients and their caregivers to evaluate its usability and usefulness.
If you are not seriously ill, please see our Conversation Starter Kit.
---
What is The Conversation Project?
Watch this video that captures the essence of TCP and how the conversation can start right at home.
---
1. Pick your person
2. Have a conversation with your loved ones
3. Write a letter to your loved ones stating your wishes.
For inspiration, check out these examples: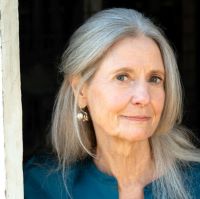 ---
Stay connected and help spread the word!