When joining The Conversation Project's National Healthcare Decisions Day (NHDD) initiative in April 2017, our Bioethics team at Baptist Health South Florida (BHSF), reached out to various community groups to educate on the importance of having the conversation about Advance Care Planning. We had a successful two months between April – June 2017, visiting a total of 7 groups; attended by over 100 engaged participants.
Following this successful community initiative, I remained enthusiastic about sharing information on The Conversation Project. I found myself eagerly discussing it with our healthcare professionals as I conducted bi-monthly Bioethics orientation for new employees. Additionally, when responding to ethics consults, I had further conversations with various disciplines. The question I posed often was – "Have you had the conversation about what matters most to you at the end-of-life?" Surprisingly, very few acknowledged they had the conversation about what mattered most to them. Yet, many expressed that more community education was needed. The question then came to mind – "Who is our community?" I realized then that our healthcare professionals were a diverse representative of our community. They were our community!
I immediately discussed with our Medical Director and Bioethics team the idea of empowering our healthcare professionals to have their own conversation by providing them with the education, tools, and resources. Ultimately, the expected goal was that they in turn would educate their family and friends to help impact an even larger population of our community. Subsequently, I met with the manager of our CME department who willingly embraced and supported our plans to offer a CME/CE education session called – "A Guide to Effective Conversations about Advance Care Planning", as an incentive for physicians and other healthcare professionals to attend.
By September 26, 2017, the first CME/CE (1.5) education session was conducted by myself and our Medical Director, Dr. Ana Viamonte-Ros, with 21 participants of physicians, psychologist, nurses, and social workers. The 1 ½ hour session included didactics with videos and small group activities. Since then we have coordinated 2 additional CME/CE sessions that have been well attended by our interdisciplinary team of healthcare professionals, totalling 51 participants. Overall, participants appreciated the tools and resources provided such as The Conversation Starter Kit, links to videos, and Advance Directives document. We have created our own canned version of Florida Statute Advance Directives document which are available in English, Spanish, and Creole to meet the needs of our diverse population. In gathering feedback from our participants, approximately 15 already had the conversation but planned on reviewing their documents again; 7 indicated they were going to complete an Advance Directive; 6 were going to discuss with family, while 11 were going to help someone complete an advance directive.
As we prepare for NHDD 2018, plans are to engage more community groups in education sessions during the month of April. However, we will continue our mission of empowering our BHSF healthcare professionals by continuing to offer quarterly CME/CE education and providing them with the tools necessary to have effective conversations about advance care planning.
---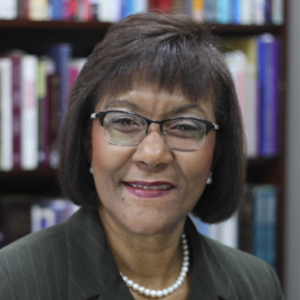 Rose Allen, DNP, MSM/HM, RN, CHPN is the Director of the Bioethics Program at Baptist Health South Florida (A 9-hospital health system, with outpatient and urgent care that serves a diverse population)